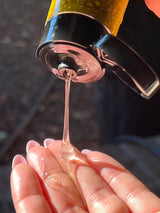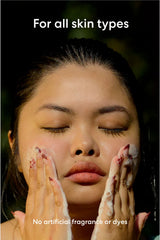 Gentle, invigorating cleanser fortified with Japanese Yuzu, Green Tea and Aloe Vera to refresh, antioxidize and nourish skin without disturbing its natural balance.
GENTLY CLEANS SKIN WITHOUT OVER-DRYING

NATURAL REFRESHING AROMA OF YUZU AND EUCALYPTUS

POWERFUL ANTIOXIDANT ACTIVITY CLEANSES SKIN FROM WITHIN



Who it's for: All skin types. 
How to use: Dispense a small amount of cleanser into clean hands, gently massage over the face and neck avoiding the immediate eye area, rinse thoroughly with warm water.
Quick Tip: Use less than you think you need. We designed this formula to lather nicely and effectively remove impurities, so a little goes a long way.
Ingredients: 
Yuzu: A Japanese citrus fruit packed with Vitamin C. Brightens and tones skin.
Green Tea : A powerful antioxidant. Reduces wrinkles and uneven skin tone.
Aloe Vera : A world-renowned super plant. Protects from UV damage and calms irritation.
Free of sulfates, parabens, phthalates, artificial fragrance & color, drying alcohols, are cruelty-free, & have no animal origin.