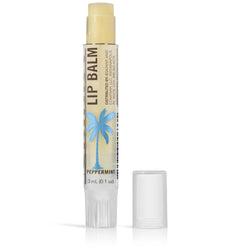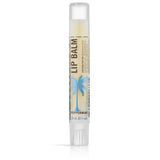 SKINNY & CO.
Lip Balm | Peppermint
Formulated using our age-defying patented Nutralock technology, which locks in moisture helping to reduce fine lines and wrinkles around your sensitive lip area. 
We take our one of a kind 100% RAW Skinny Coconut Oil, blend it with sustainably sourced unprocessed beeswax and cocoa butter, plus organic Peppermint essential oil. It is the perfect, natural way to hydrate those chapped lips. 
Lip Hydrating
No heavy or thick feeling
Quick absorbing and deeply hydrating
During cooler seasons, this is a great way to help the lips retain their moisture
When warmer seasons come, this balm will help protect the lips from sun damage
If you are prone to mouth irritations, this will also help protect the skin

Remember: if rubbed directly over a sore using the tube, rub off the top of the balm before using again. This will reduce the spreading of bacteria. 
Active Ingredients*:
100% Raw Coconut Oil: Penetrates the skin, hydrates lipid barrier, moisturises, calms and soothes.
Bees Wax: Provides protection against irritants while still allowing skin to breathe.
Cocoa Butter: Softens and moisturises skin.
Vitamin E: Shown to plum lips, soothe and calm chapped lips, and support the body's natural ability to produce collagen.
Therapeutic Grade Organic Peppermint Essential Oil
*All of the ingredients used in Skinny & Co. products are raw, vegan, cruelty free, non GMO, organic, sustainably sourced and adhere to strict Fair Trade practices.